Every year during the CMJ Convention in New York. Skateboard Marketing Ltd Celabrates another Anniversary. It's our way of saying
thank you to radio and records for all the airplay through out the year. For 2 hours we have a closed industry event with an open bar.
We would also like to thank Budweiser and Jagermeister for sponsering us. Bands that have performed at past events: Fear Factory,
Warrior Soul, Brand New Sin, Blind Guardian, Grave Digger, Misery, BTBAM, Sini Beach, Texas Hippie Coalition, Otep, Fit For An Autopsy,
Stolen babies & Beyond The Embrace. For the companies 25th Anniversary we did the convention showcase during the inaugral
Mondo.NYC Convention in New York in the main ballroom at Webster Hall NYC.

Below are photos of past anniversary convention showcases. We would also like to give a special thanks to the late Don Hill. You
made our 10th anniversary showcase happen during 9/11. We will forever miss your gracious hospitality and your kindness. Thank
you for being there for all of us.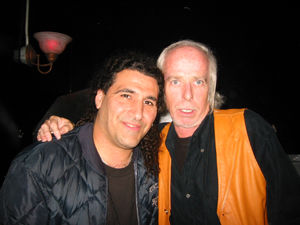 Skateboard Marketing Ltd.
5th Anniversary CMJ Convention Showcase
Coney Island High, October, 1996
Skateboard Marketing Ltd.
10th Anniversary CMJ Convention Showcase
Don Hills, October 11th, 2001
Skateboard Marketing Ltd.
12th Anniversary CMJ Convention Showcase
Don Hills, October 23rd, 2003
Skateboard Marketing Ltd.
13th Anniversary CMJ Convention Showcase
Don Hill's, October 14th, 2004
Skateboard Marketing Ltd.
14th Anniversary CMJ Convention Showcase
Don Hill's, September 15th, 2005
Skateboard Marketing Ltd.
15th Anniversary CMJ Convention Showcase
The Bowery Poetry Club on November 2nd, 2006
Skateboard Marketing Ltd.
17th Anniversary CMJ Convention Showcase
The Bowery Poetry Club on October 23rd, 2008
Skateboard Marketing Ltd.
20th Anniversary CMJ Convention Showcase
Webster Hall, October 20th, 2011
Skateboard Marketing Ltd/ReverbNation
21st Anniversay CMJ Convention Showcase
Webster Hall, October 18th, 2012
Slateboard Marketing Ltd/ReverbNation
22nd Anniversary CMJ Convention Showcase
Webster Hall, October 17th, 2013
Skateboard Marketing Ltd./ReverbNation
23rd Anniversary CMJ Convention Showcase
Webster Hall, October 23rd, 2014

Skateboard Marketing Ltd/ReverbNation
25th Anniversary Mondo.NYC Convention Showcase
Main Ballroom at Webster Hall, September 15th, 2016